Style Posters Part One :: 1-20
An ongoing series started by a chance conversation. Careful what you say around me... It might become a project.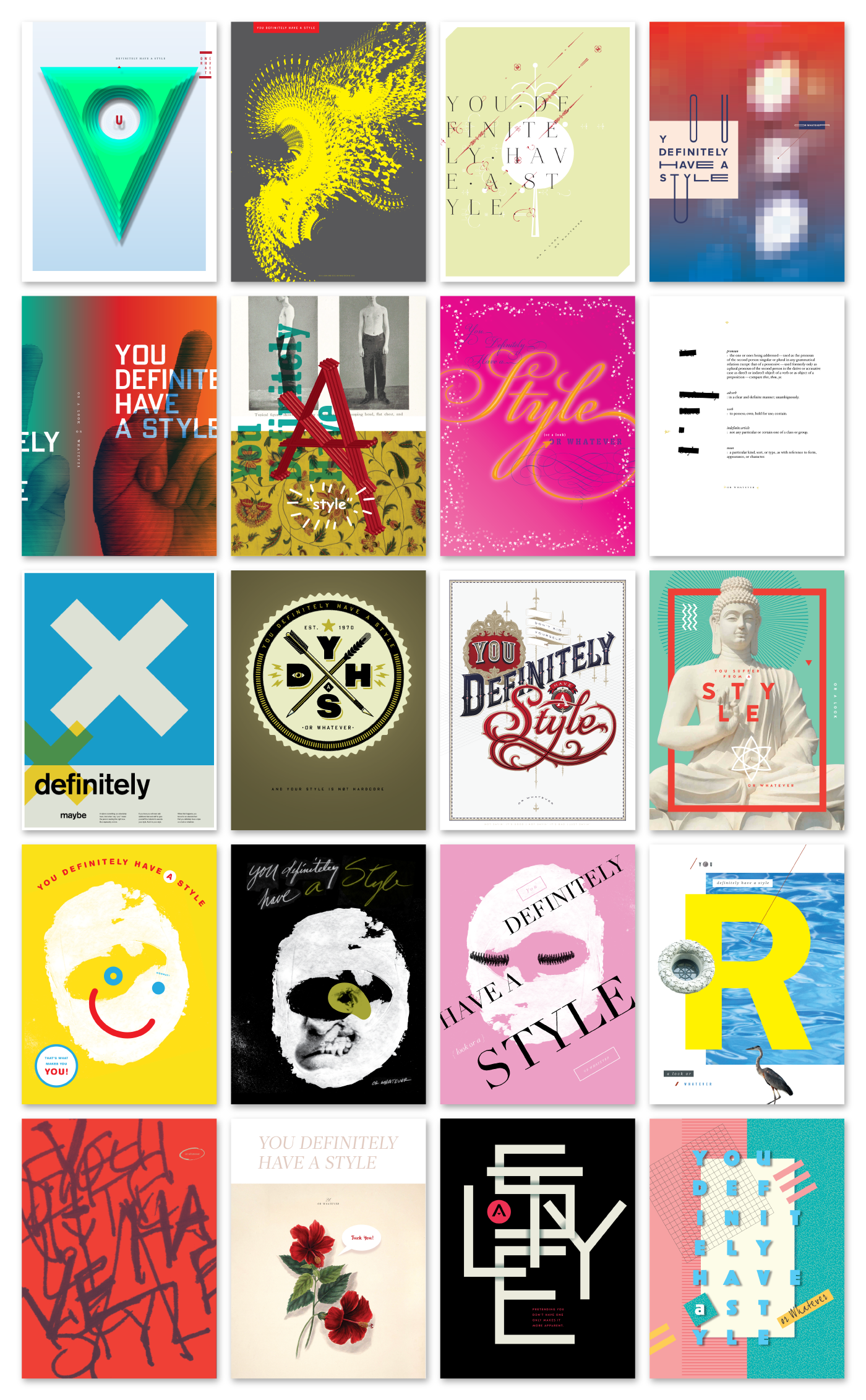 This project started with a chance conversation with a young designer.
I'm paraphrasing, but this is the gist of it from memory:
________________________________________________
Me:

"Are you sure? It looks like you're disappointed."
Her:

"I just need to find my style"
Me:

"Your style? Is a style something you need to have. Do I have a style?"
Her:

"Yeah, you definitely have a style"
Her:

"Or a look, or whatever."
________________________________________________
I've long held the belief that the "style" of the work should be determined by the target audience and the needs of the client. (Needs, not wants). On that day, however, in that particular week, I was going through some identity questions of my own. So having someone "accuse" me of having a style took me aback. I wasn't sure exactly how I felt about it, but I didn't think I liked it. So I set out to explore the spectrum of "my style" developing 40 different ways to design the statement "You definitely have a style" with some slight variations on the verbaige here and there.
The result (so far) is a series of 18"x24" posters. Each one striving to express a style different from all the others. All images are either self-generated or drawn from Flickr's public domain search filter.
________________________________________________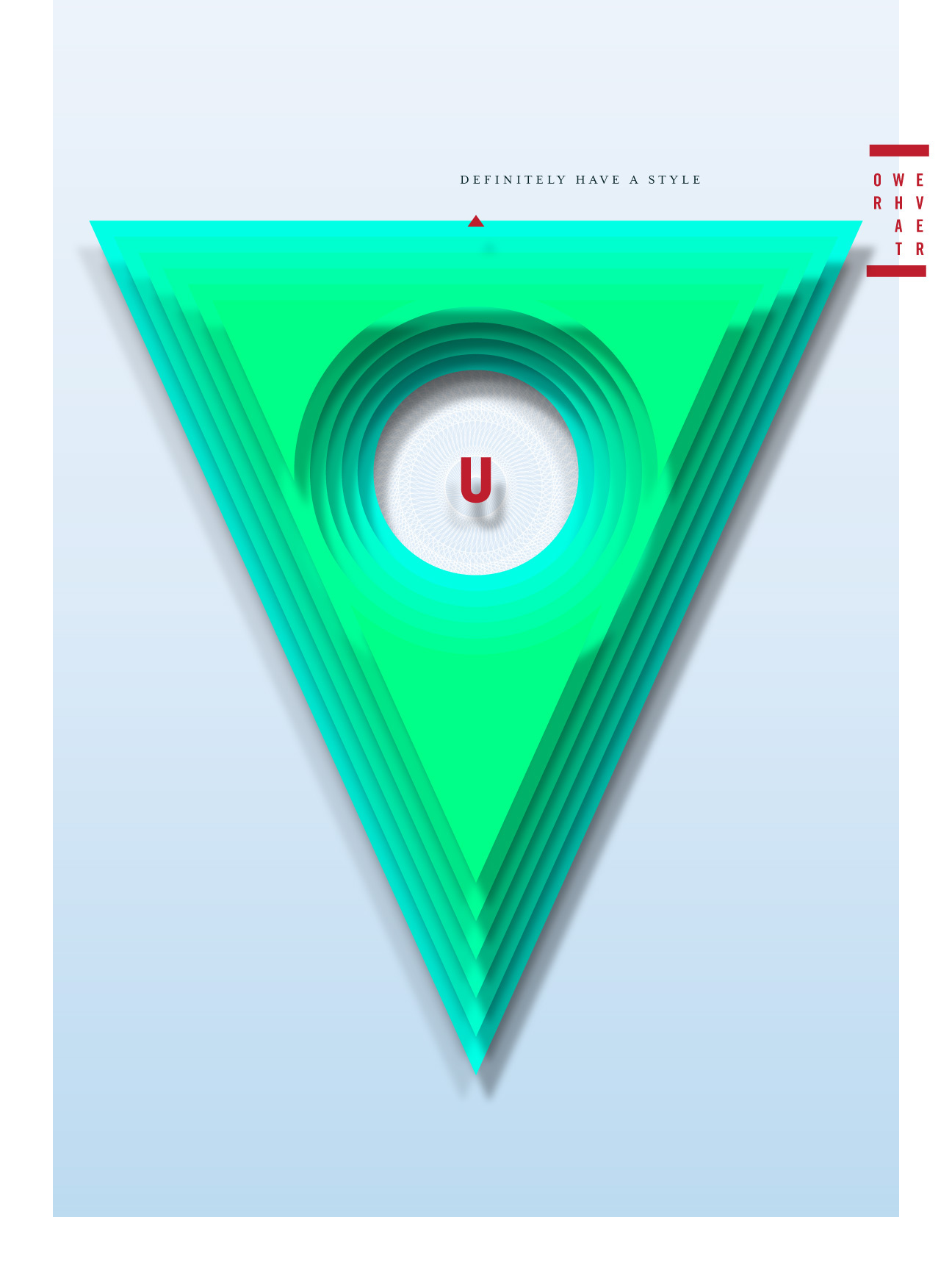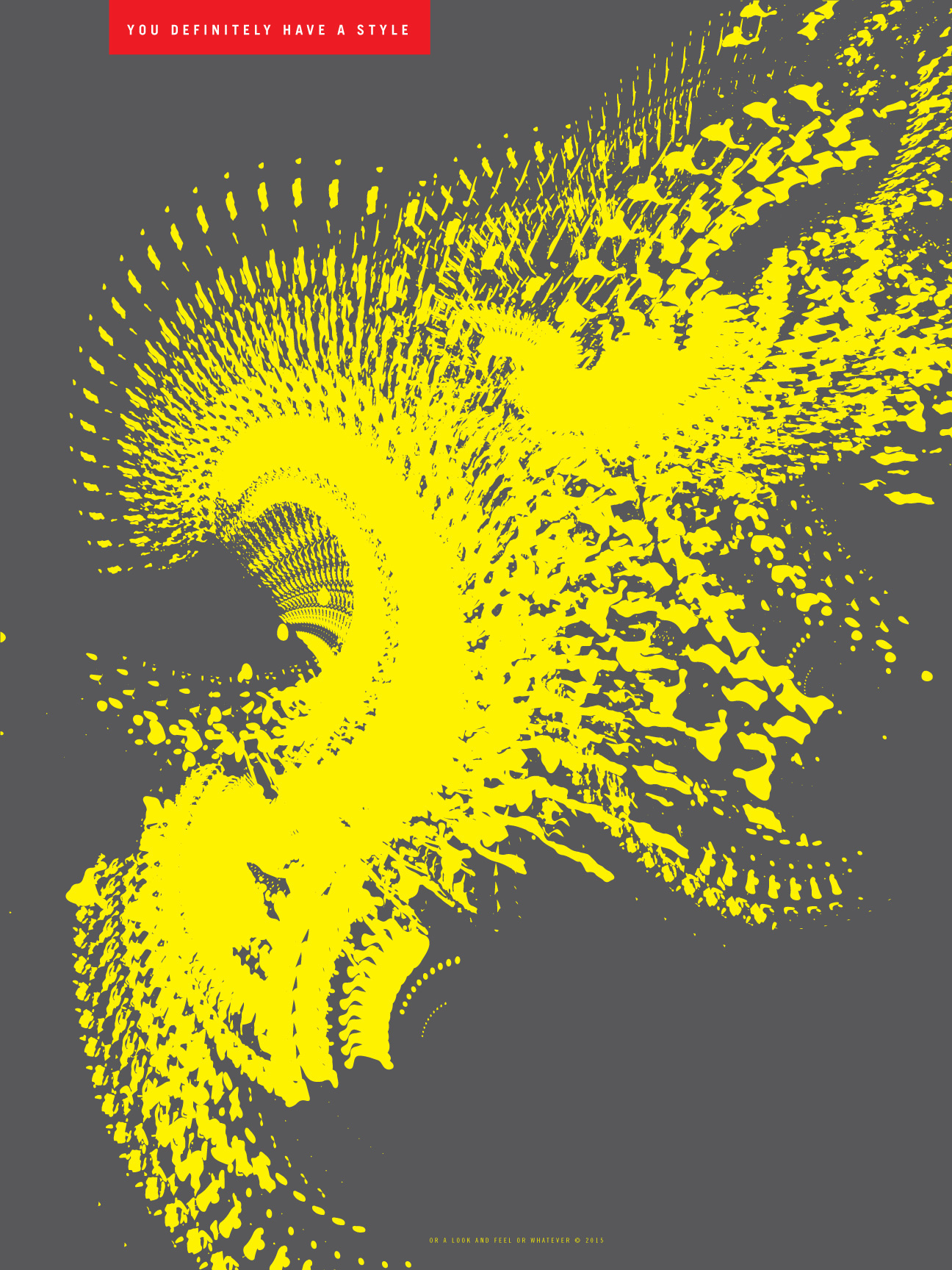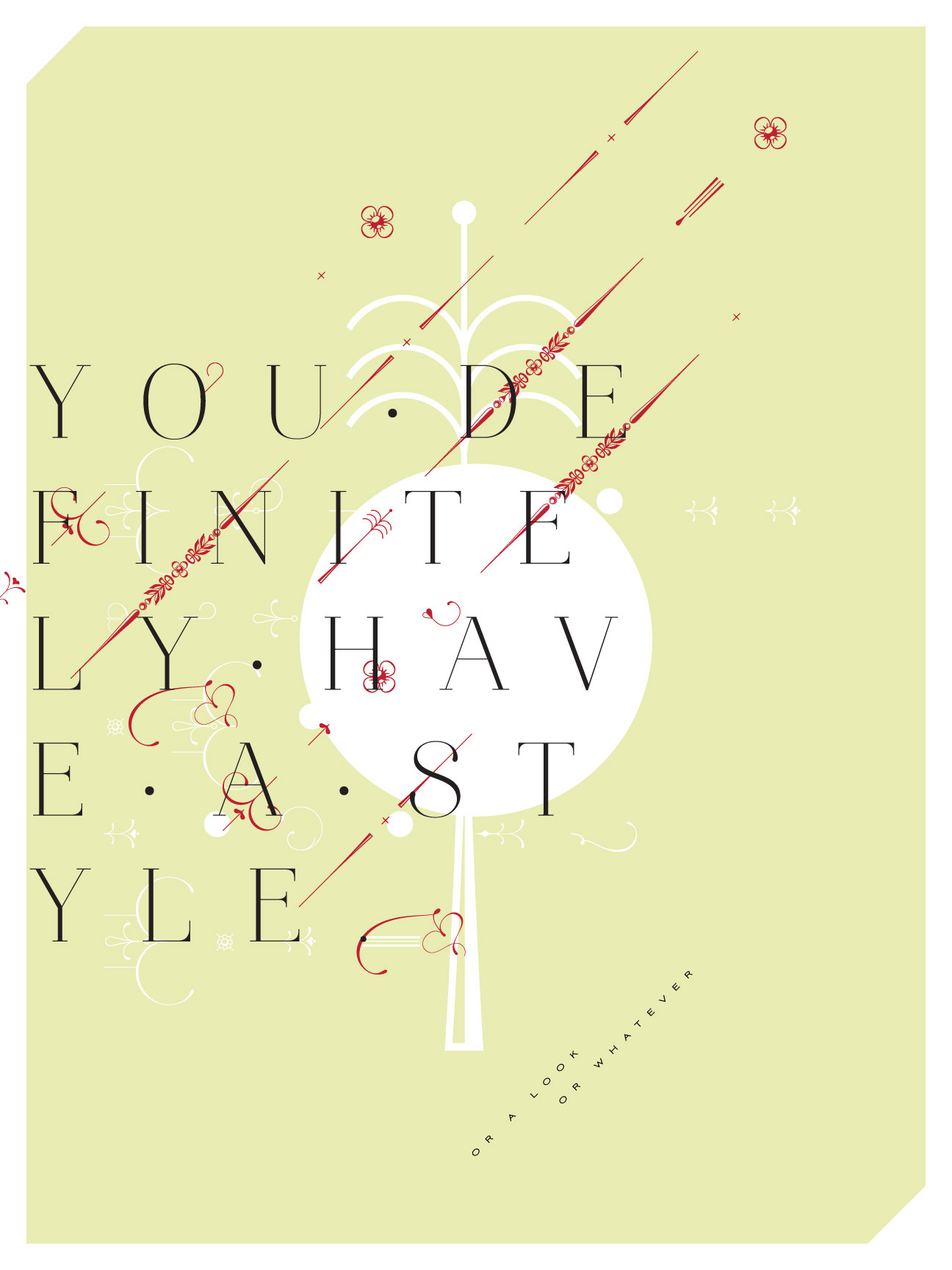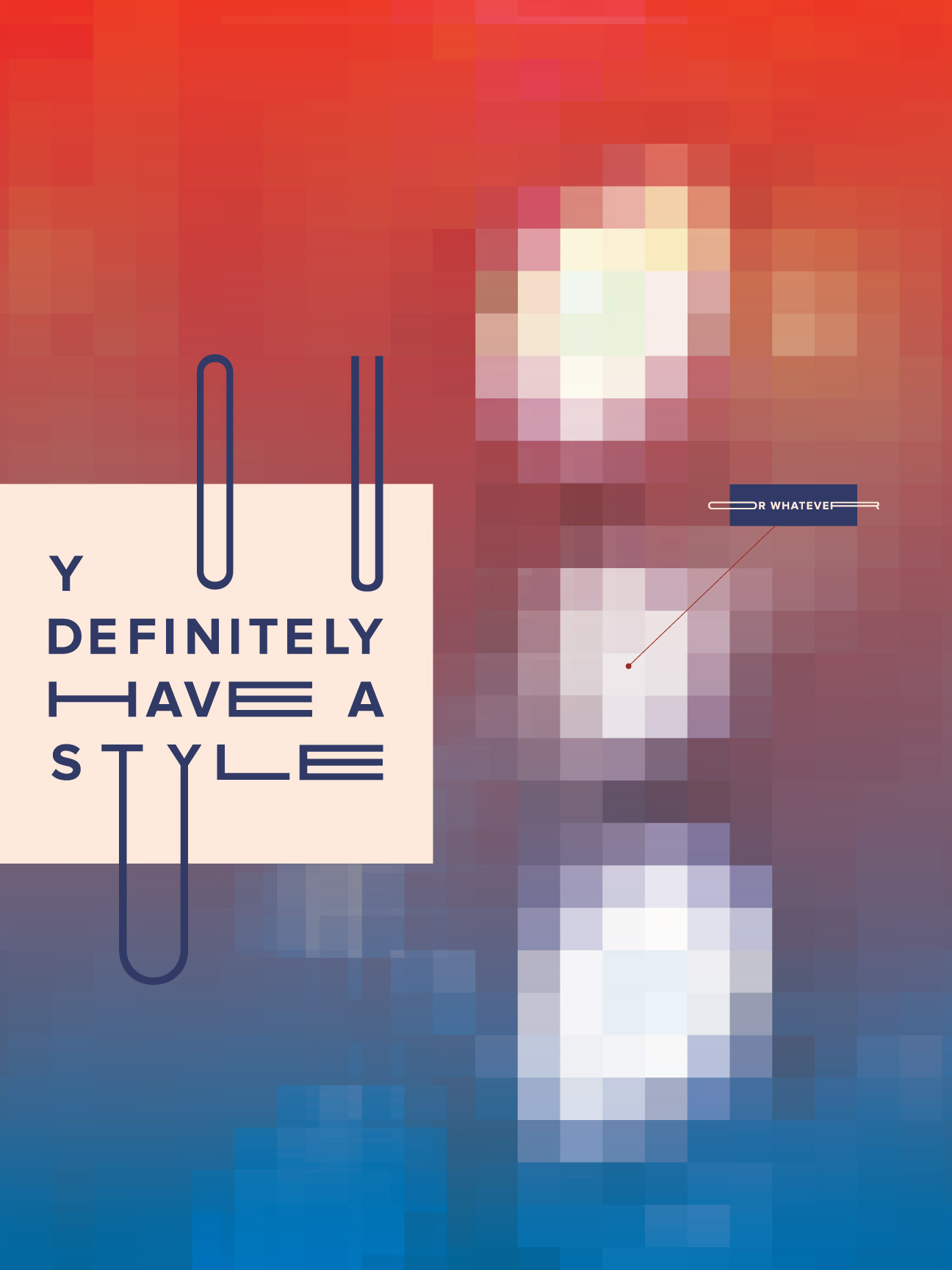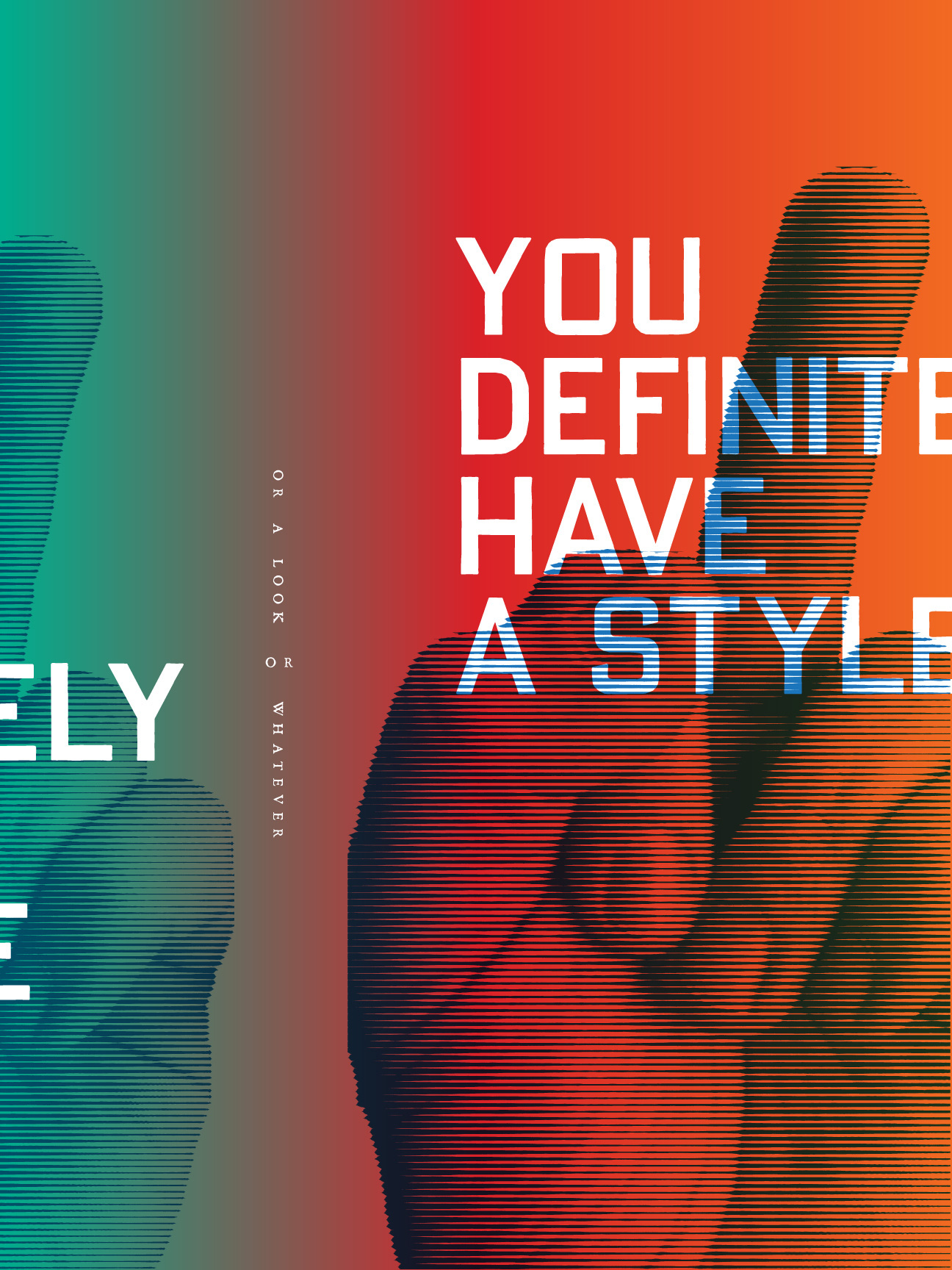 6. WHO-SAYS-I-WON'T-USE-COMIC-SANS STYLE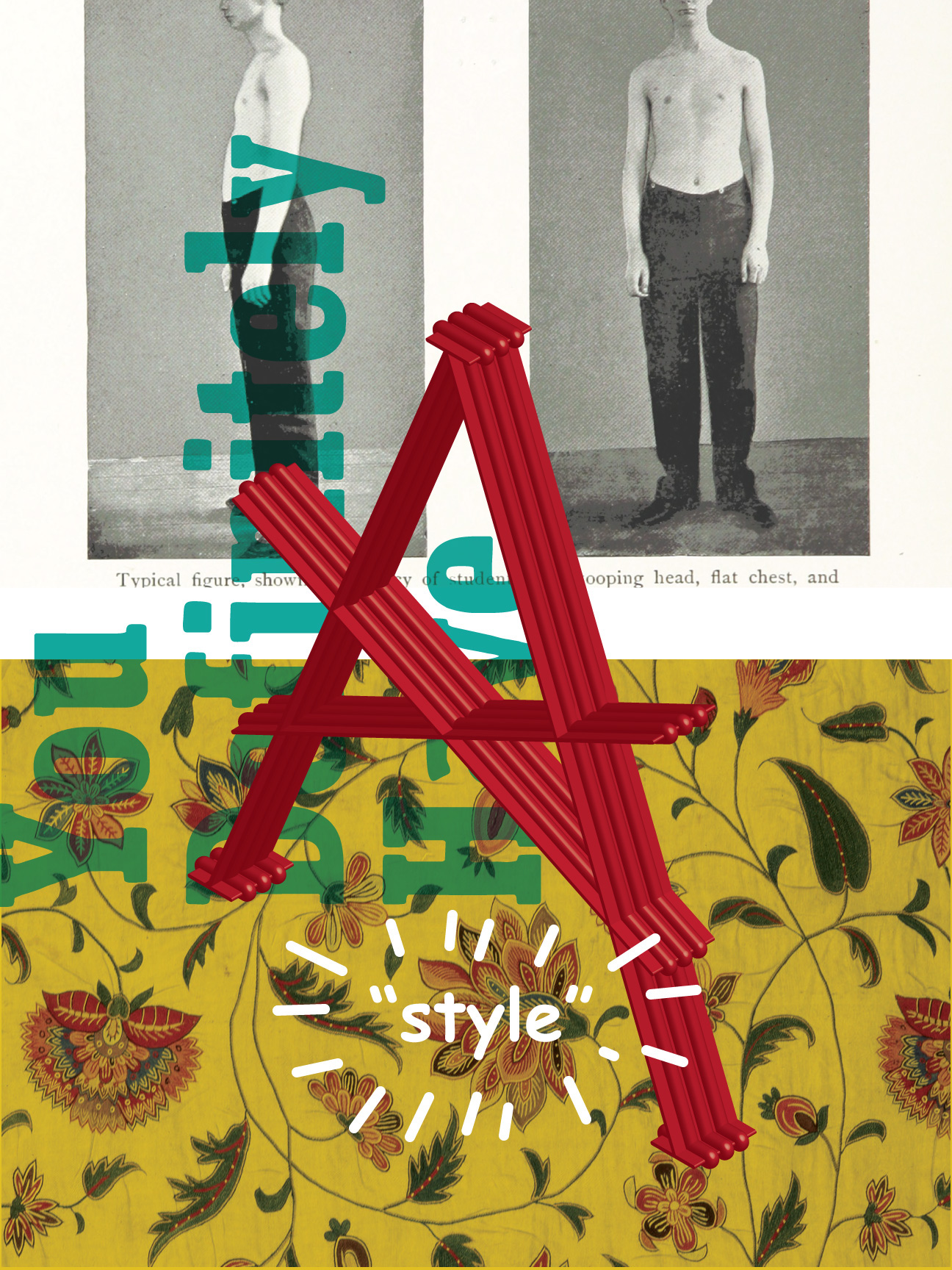 7. DEVIL-BARBIE STYLE (FEATURING ILLUSTRATOR SCATTER BRUSH)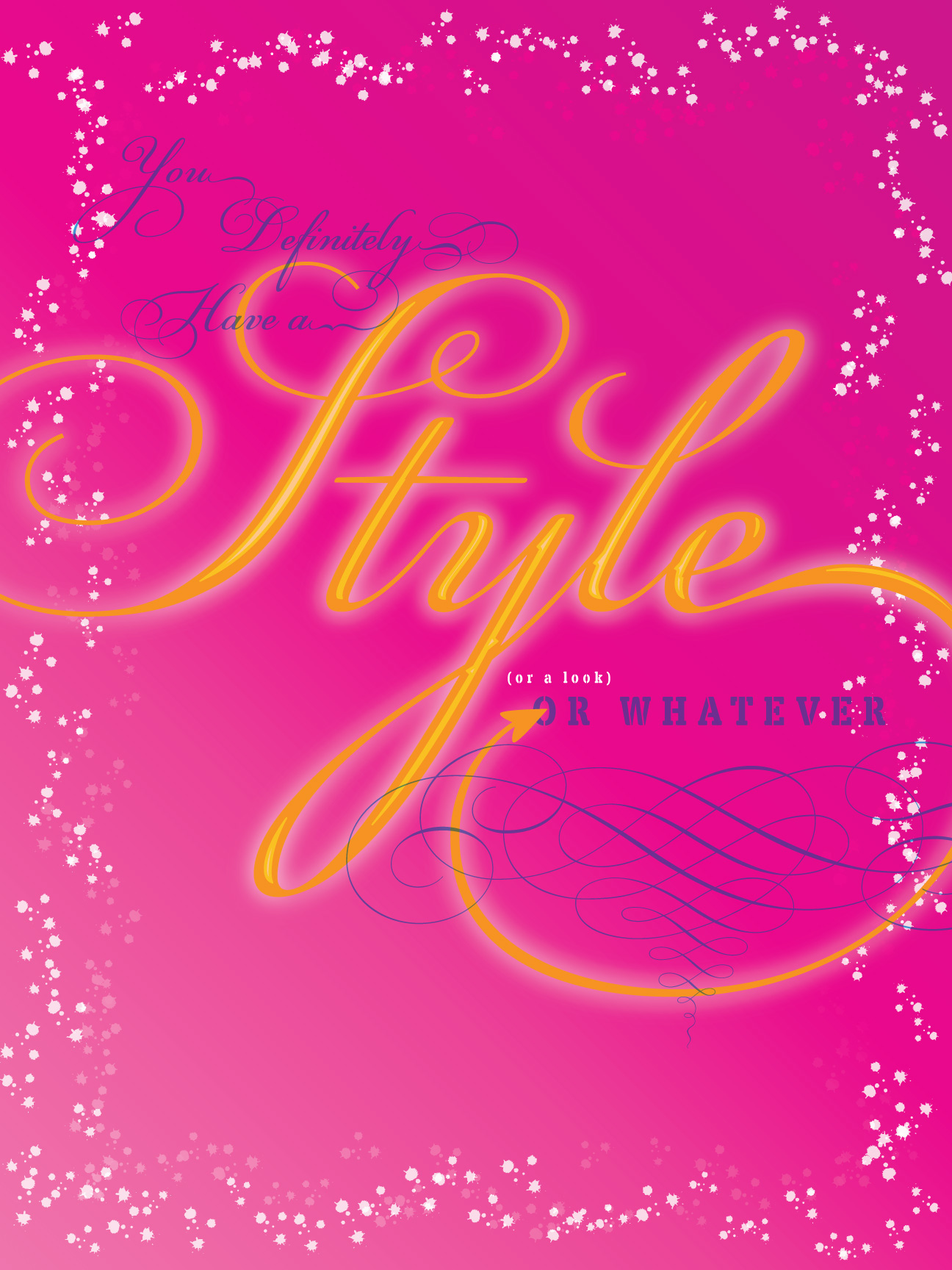 8. DICTIONARY DEFINITION STYLE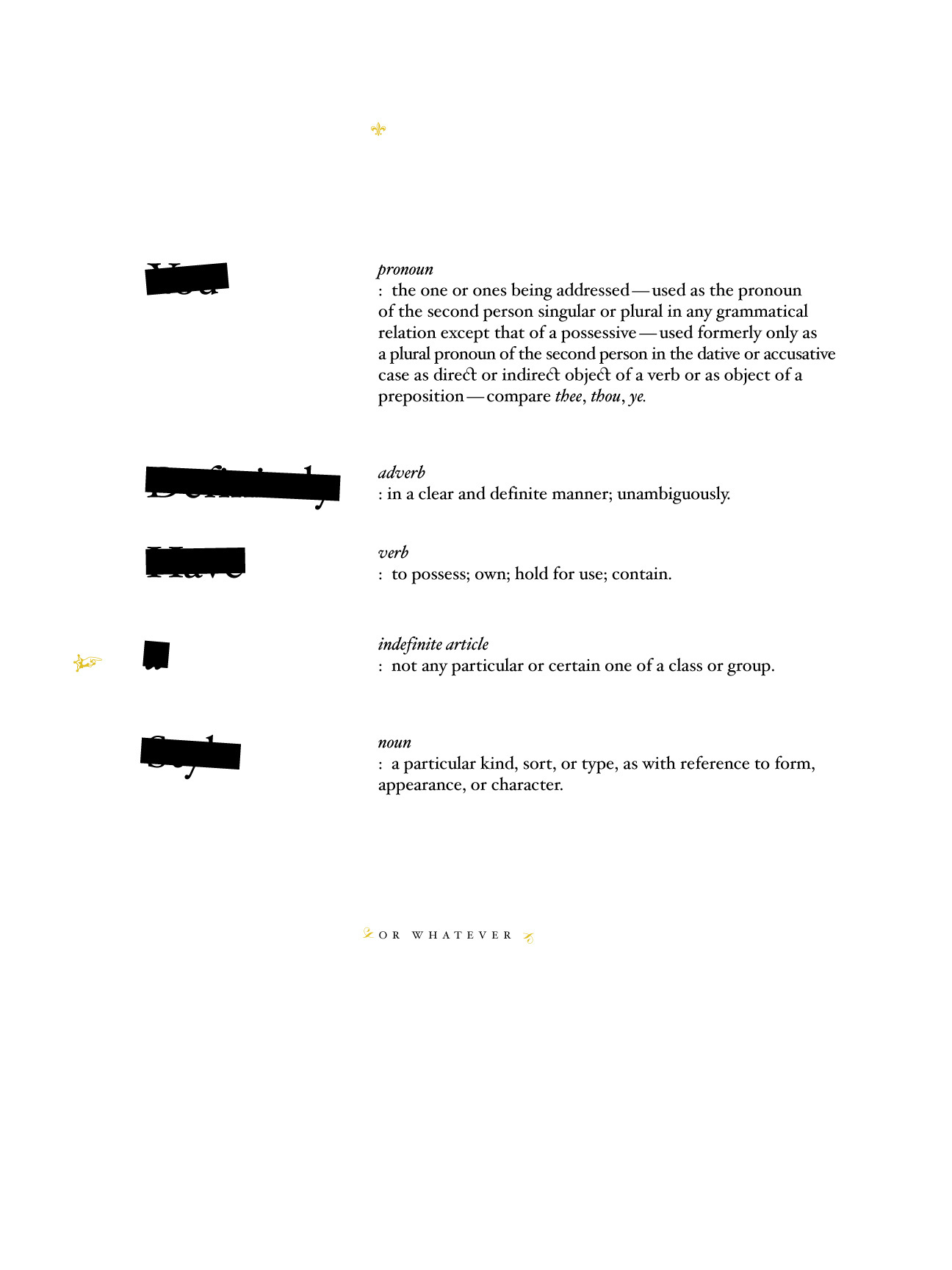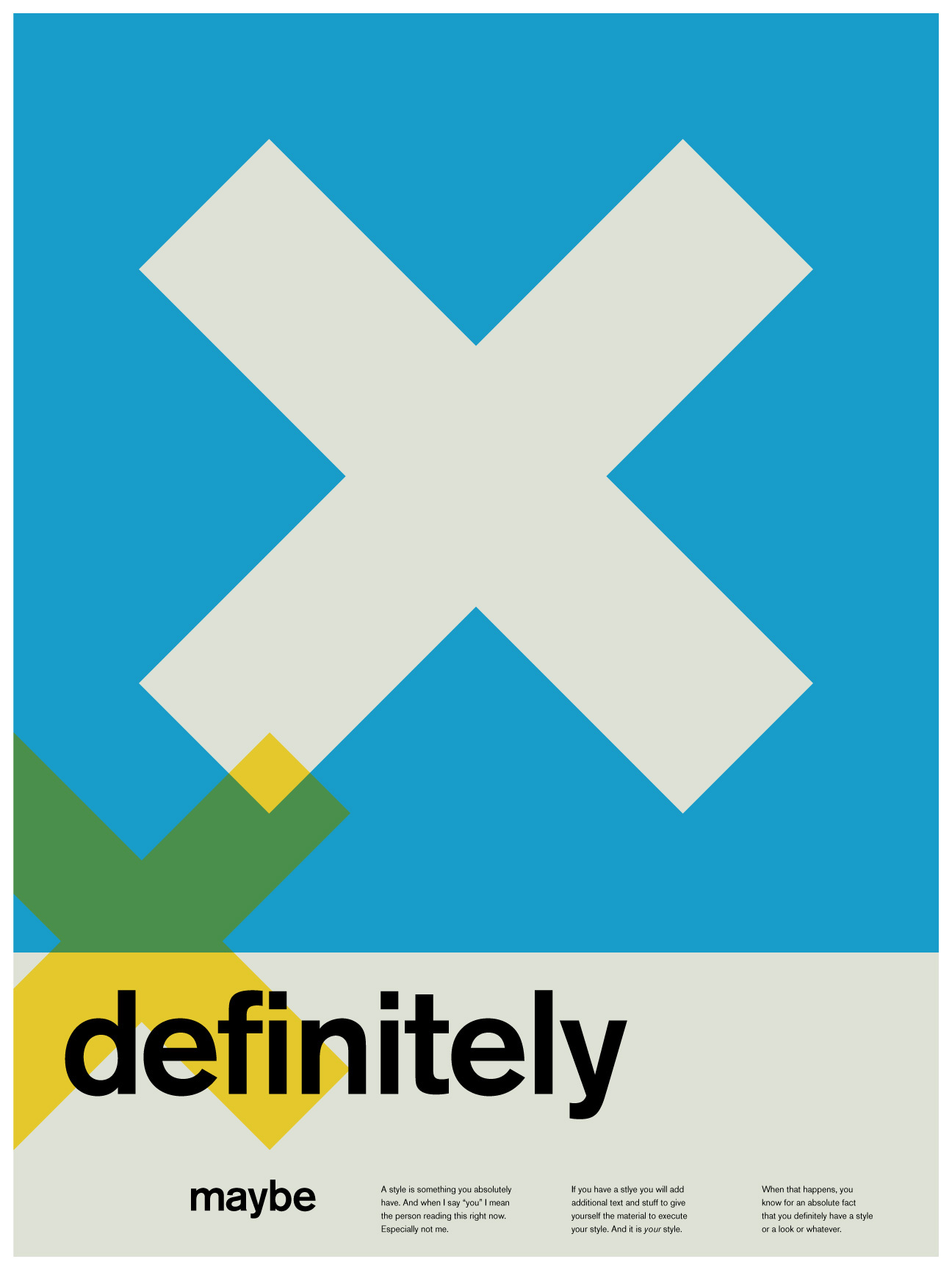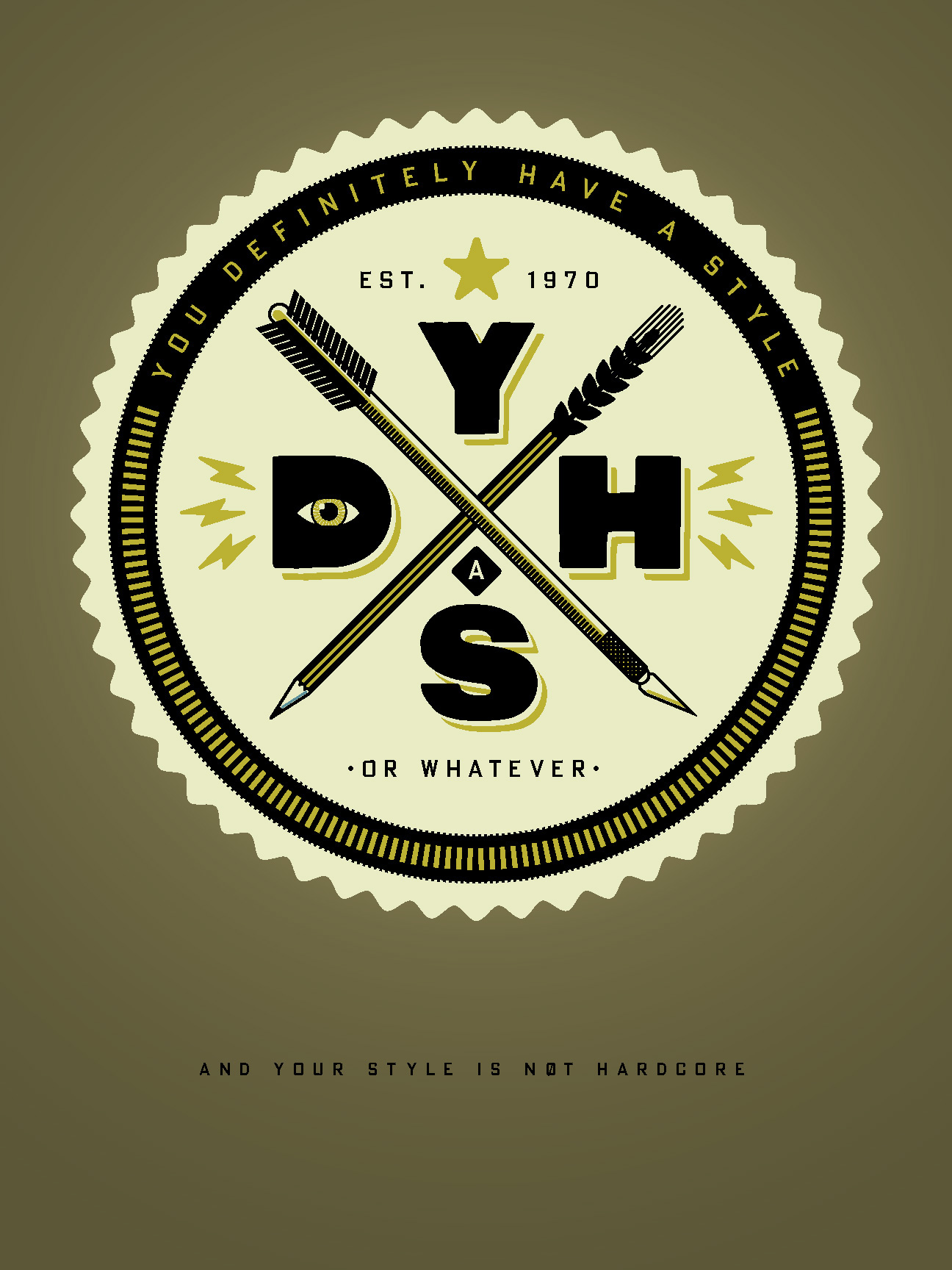 11. "HAND-DRAWN-LETTERING" STYLE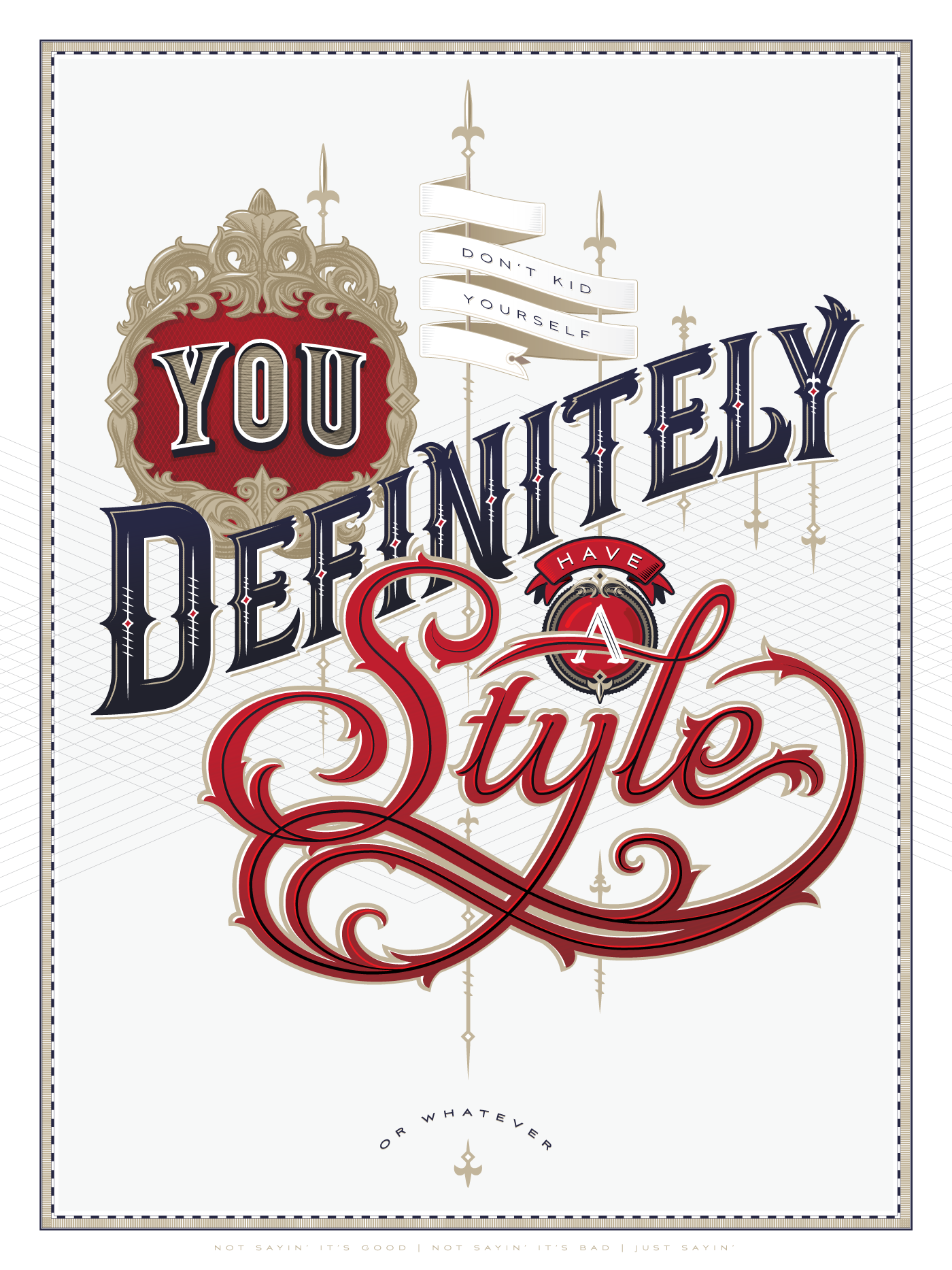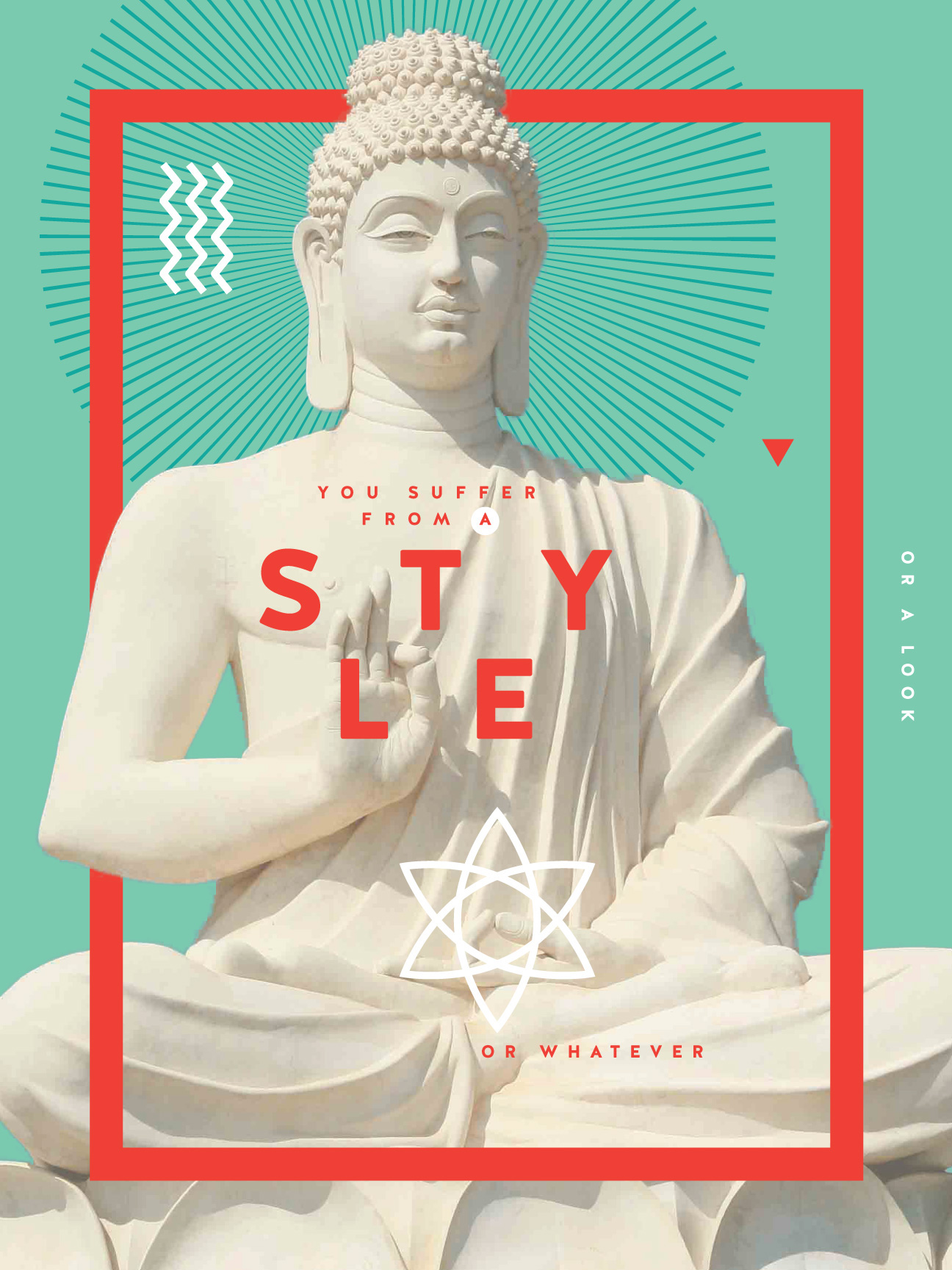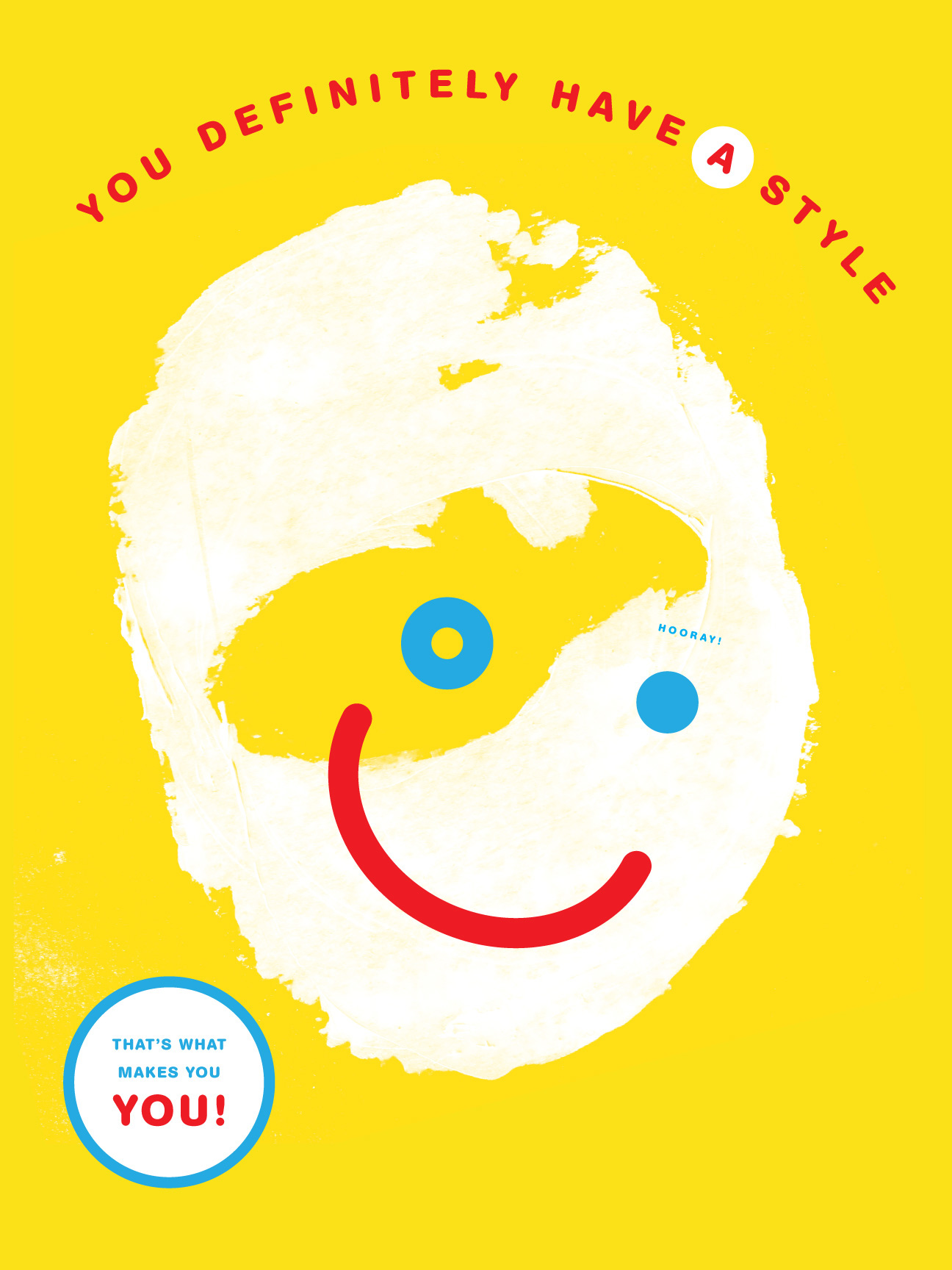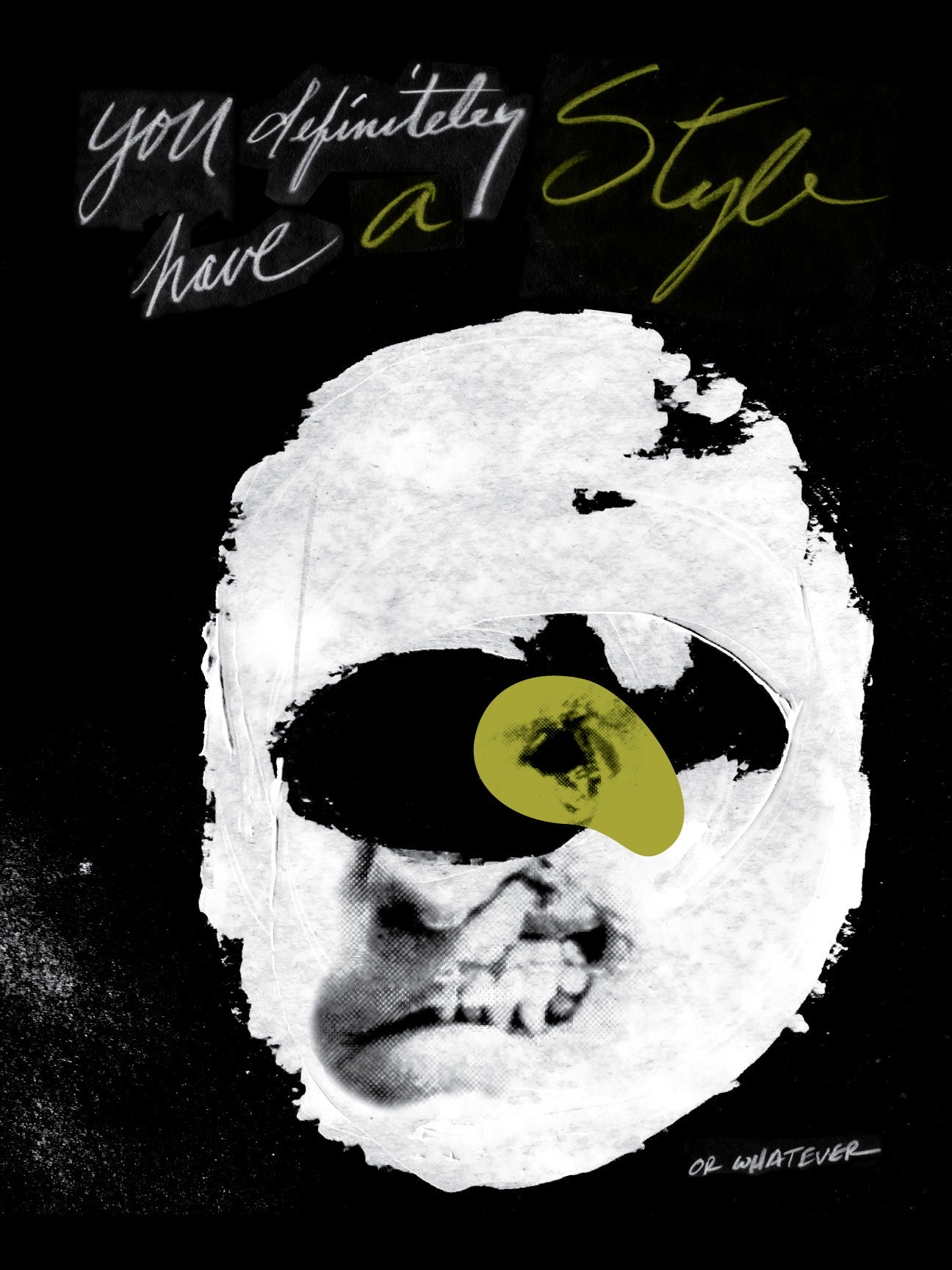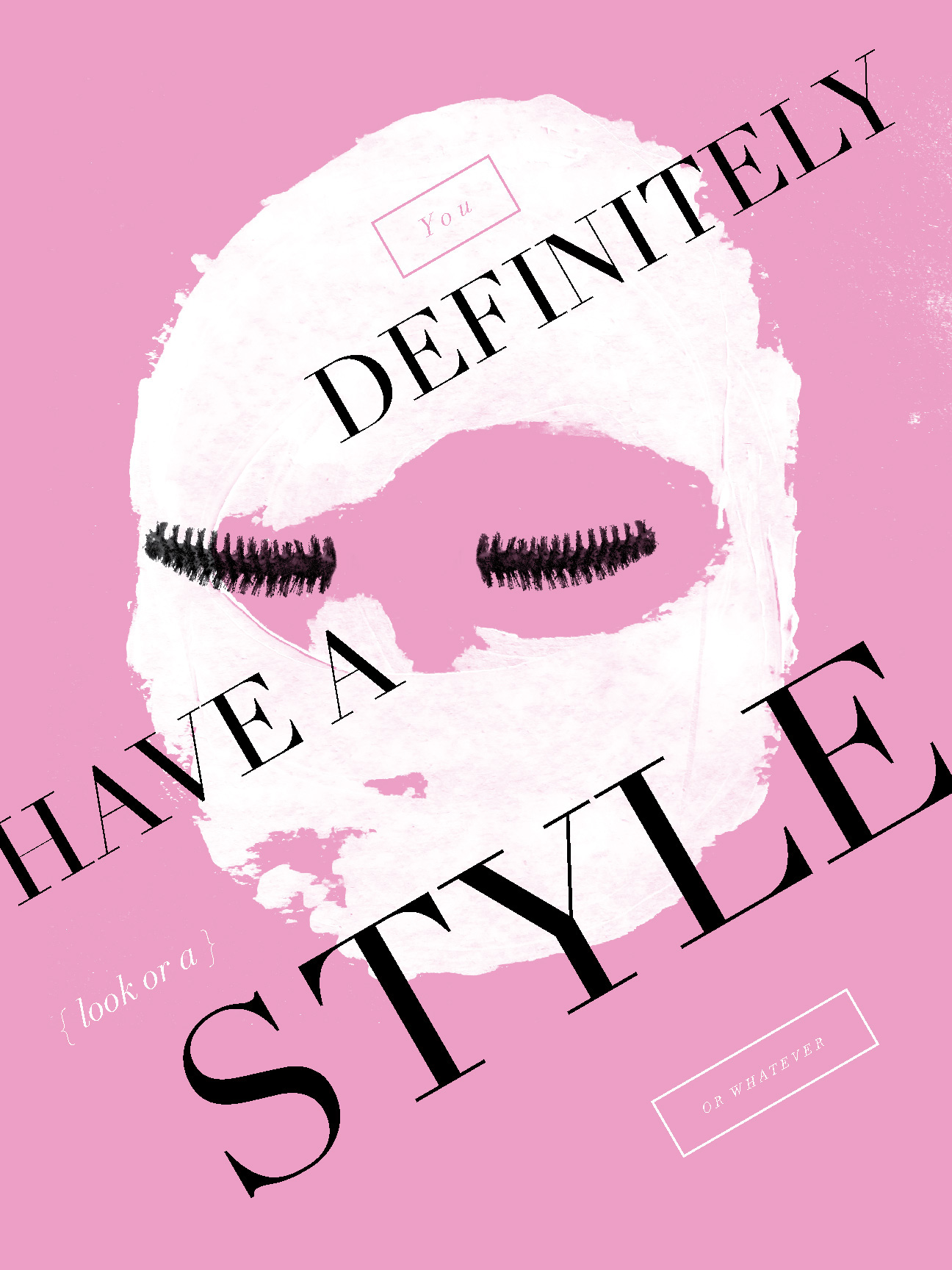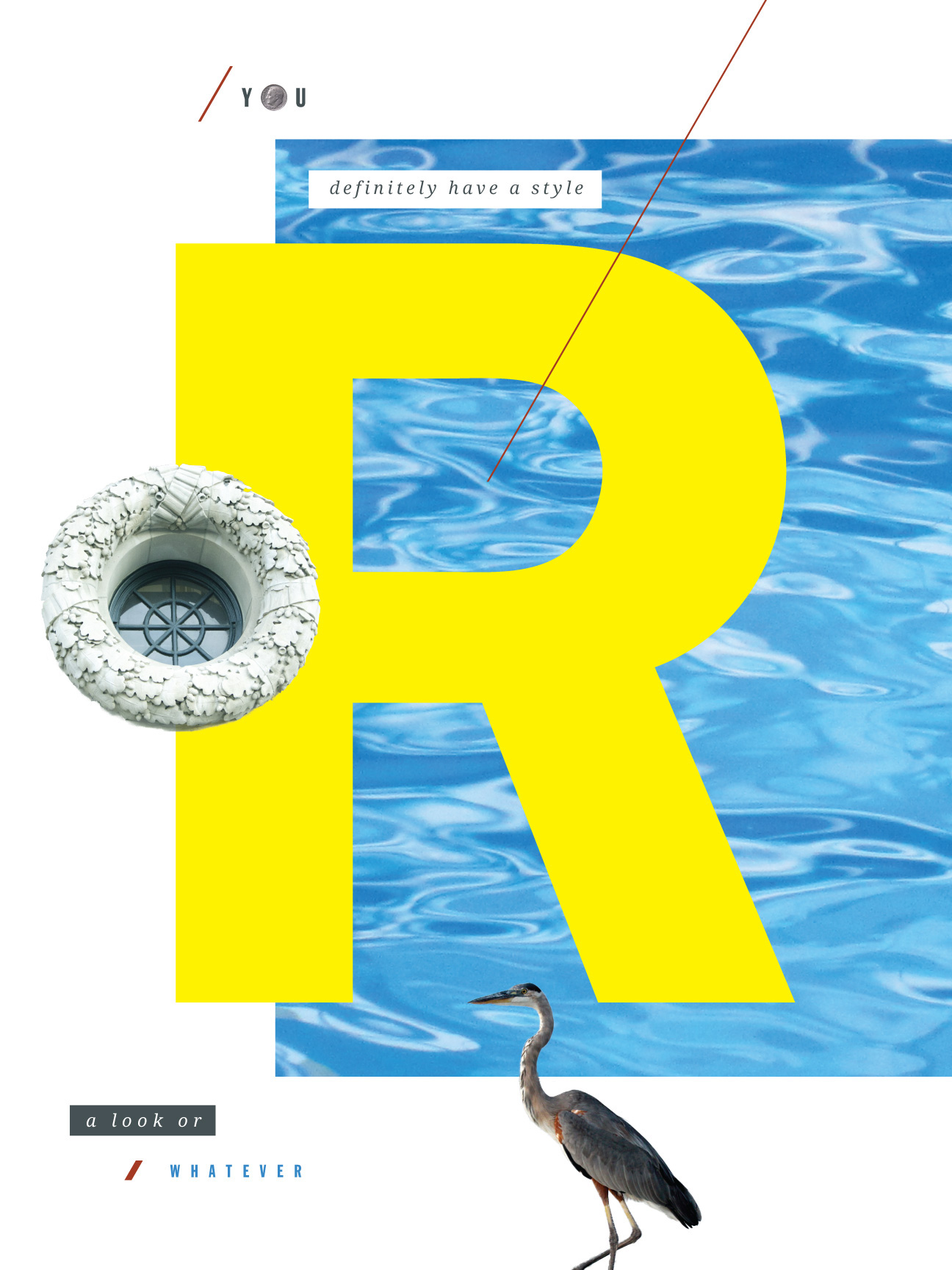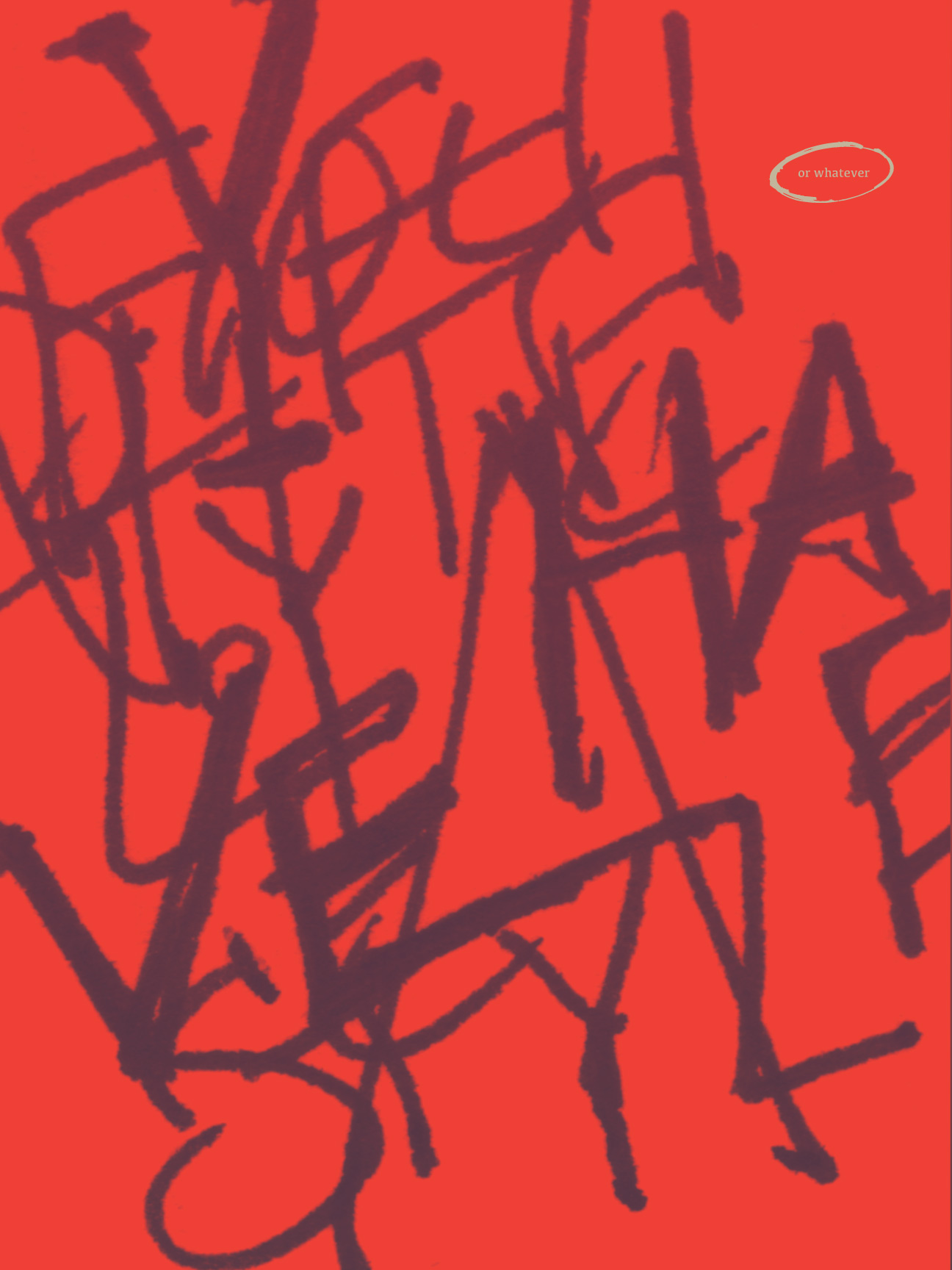 18. I'VE-ALWAYS-HATED-YOU STYLE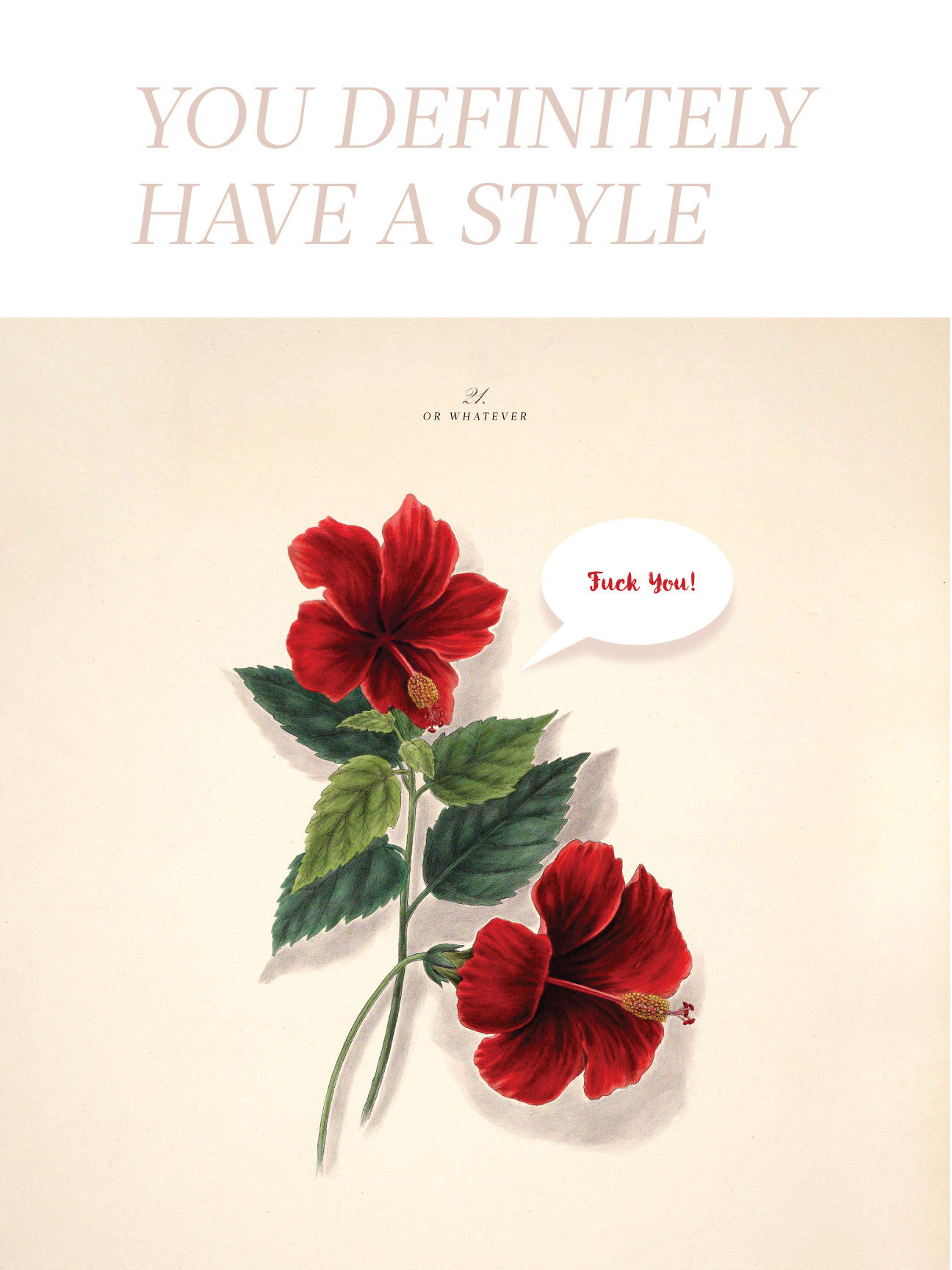 19. INTERLOCKING-BLOCKY STYLE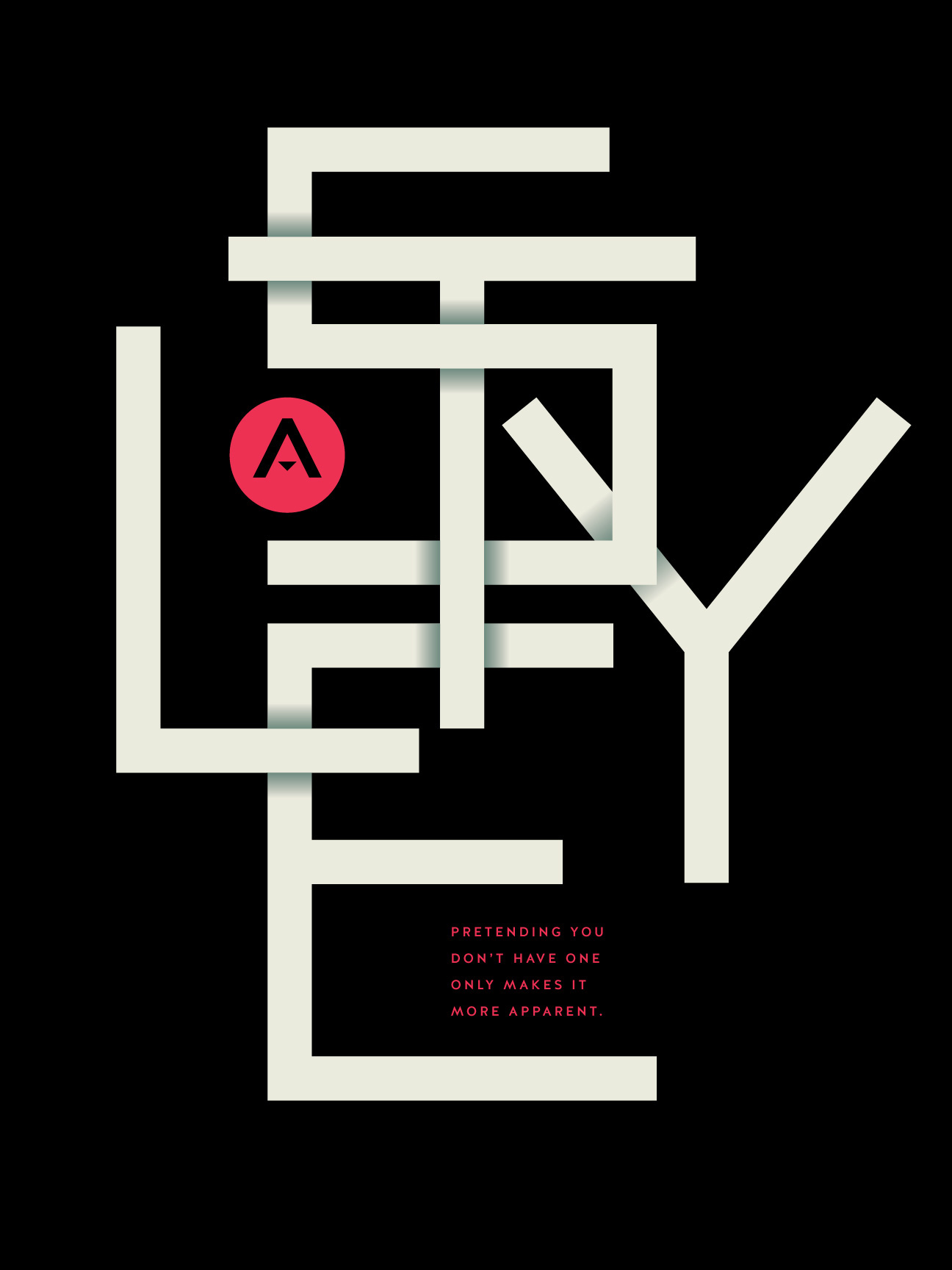 20. I-LIVED-THROUGH-THE-80s-AND-THIS-ACTUALLY-HAPPENED STYLE